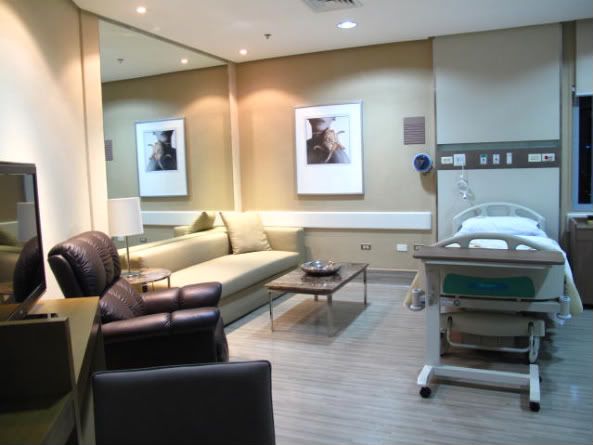 The Executive Suite of St.Luke's Medical Center costs a whopping PhP49,000 a month or a little over a thousand dollars. When he needed medical treatment, the First Gentleman, husband of our former President Gloria Macapagal Arroyo stayed here.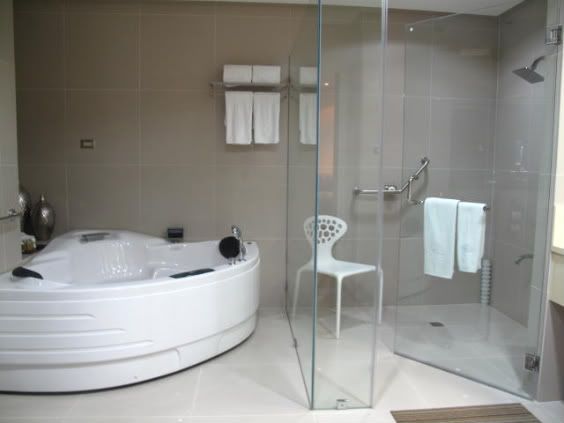 Look it even has a jacuzzi and a designer chair. Not just any other plain ol' bath and stool. No, it's a jacuzzi and a designer chair.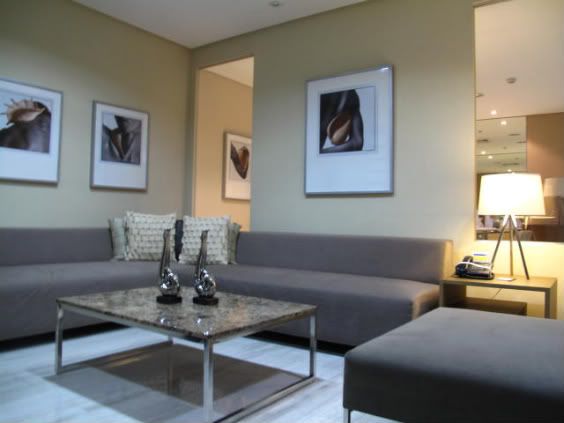 The pillows, the attendant says, cost PhP2,500 each (or around $60). The photographs on the walls are photos by famous photographer Wig Tysmans.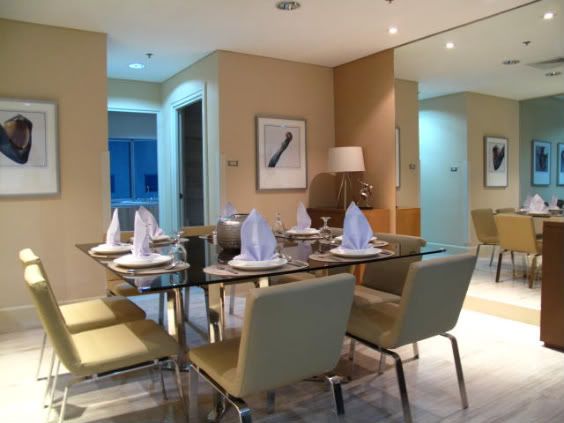 Just like an apartment, the suite comes with its own dining room.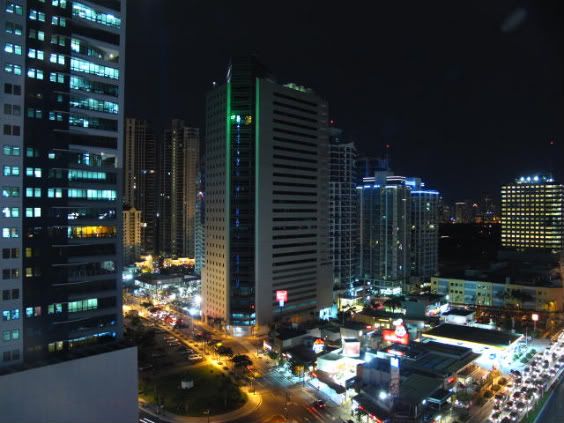 And finally, what is a Presidential suite without a view of the city?
Tomorrow: a trip to the hospital's kitchen.