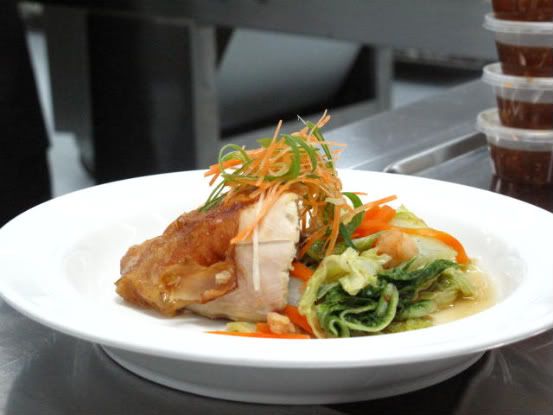 My friend is good friends with the Executive Chef of St.Luke's, Brando Santos. He was kind enough to take us around his "office" also known as the hospital's kitchen. The meal above is a typical meal of those staying in the hospital's suites.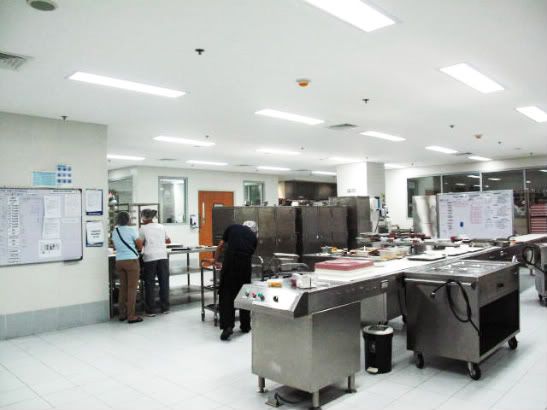 The "Food and Nutrition" section is, predictably, squeaky-clean. Too bad we just missed the "factory line" of meals and the "plating" process.
The kitchen keeps copies of each patient's dietary requirements, whether a meal should be low in sugar, low in fat, low in cholesterol, etc. I guess you could say their job is a matter of life and death. They keep the meals in these pink trays, which are especially insulated to keep the food warm.
The boys below were kind enough to smile for me. Except for that fellow whose back is turned. I suppose he's a bit shy.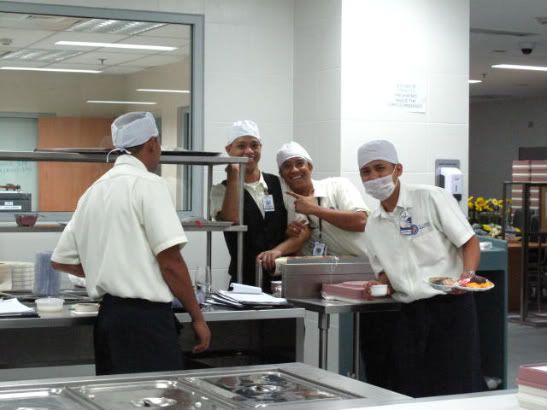 Finally, Chef Brando himself.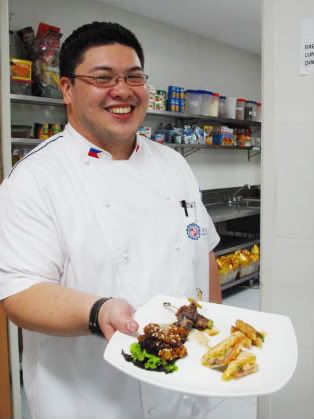 Tomorrow, the Health and Wellness center.