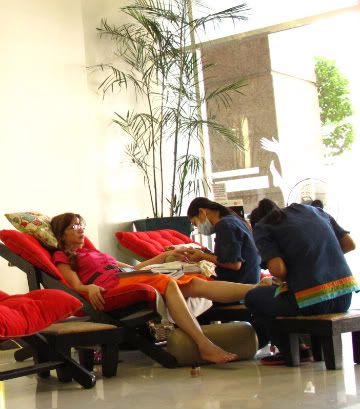 And here's the nail salon I was talking about. It's called Nail Tropics and they are simply the best nail salon in the metro. In my humble opinion, anyway.
They have the best interiors too. Modern with tropical touches. I think in my other life I was a frustrated architect or interior designer.
Anyhow, sorry for the delayed posts. I just hate it when life gets in the way of, well, life. Har har.