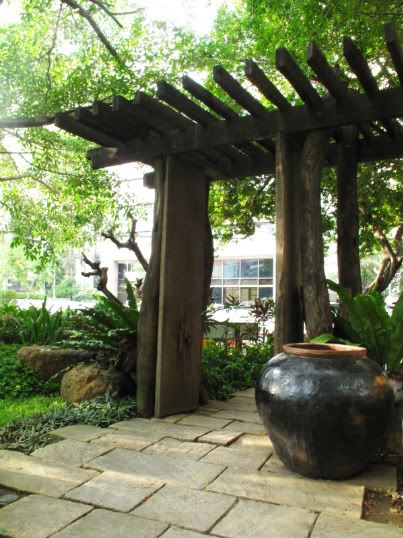 The gateway to the park
So as I said yesterday, this week will be pretty much about my latest discovery in the city: a park just 10 minutes away from my office. It's been there all this time and I didn't even think of dropping by! Tsk tsk. I'm such a stranger to my city!
There used to be ducks here, I heard, but maybe they got too frisky so the park management decided to transfer them somewhere else.